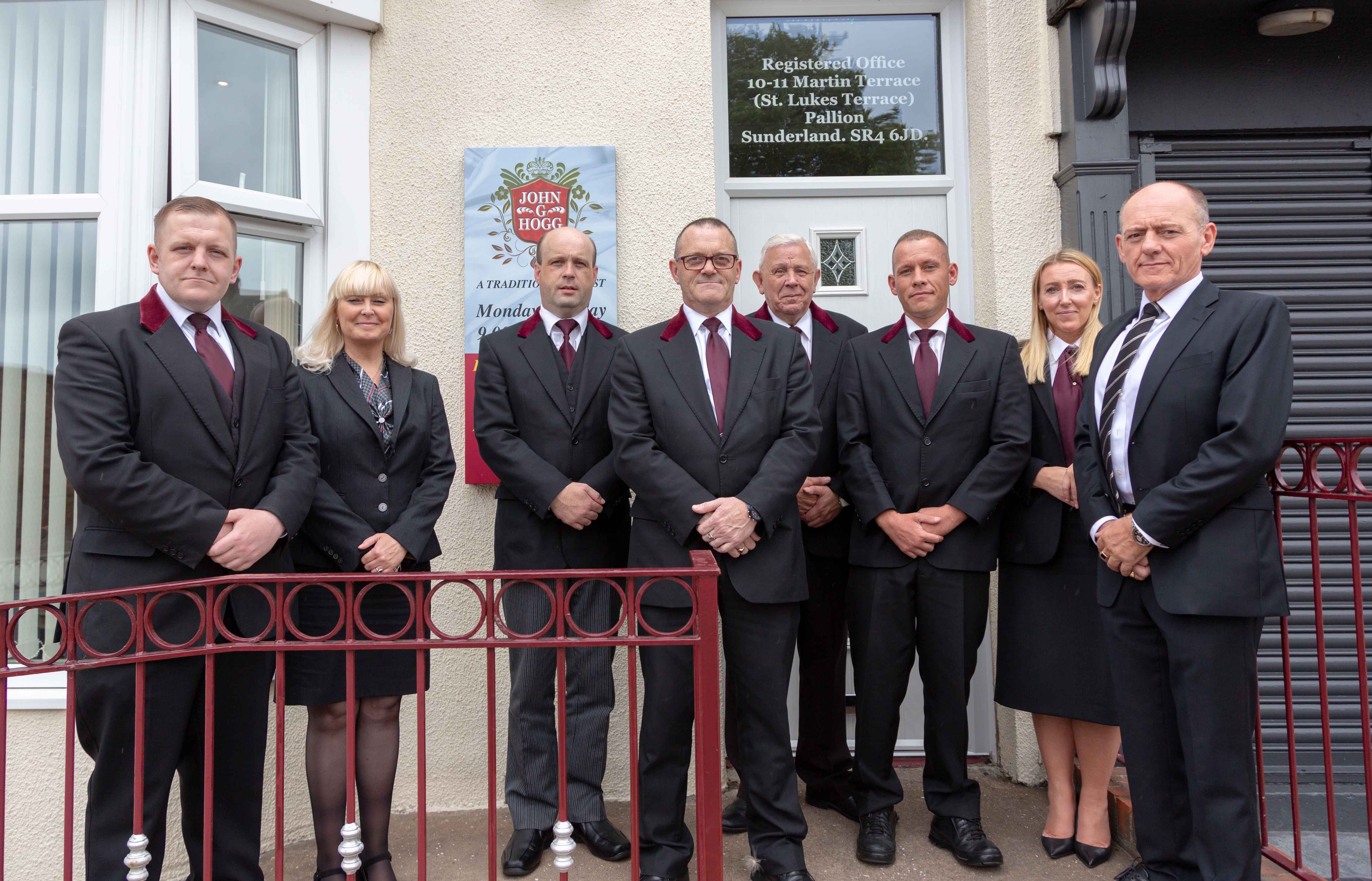 Family business John G Hogg Funeral Directors of Sunderland has become part of Funeral Partners, strengthening its presence in the North East of England.
John Hogg, who established the business over 25 years ago, will continue to serve as Business Principal, with his partner Claire and son John Hogg Jnr remaining as Funeral Directors within the dedicated team.
John, 50, said: "I wanted to slow down a bit but still play an active part in the business. When I spoke to Funeral Partners, I liked the way they could take the business to the next level while carrying forward our family values and continuing to serve the families we have served for many years."
Sunderland born and bred, John joined the funeral industry from school, establishing his own business in Hendon in 1992. In his first year he carried out a small number of funerals, building up his reputation and business to now look after hundreds of families every year.
He opened his second branch in Pallion in 1996 and the Farringdon branch in 2003. John Jnr joined his father in the business straight from school in 2005. With his team of 11 funeral service professionals. John has been the proud recipient of several local awards for excellence.
John is a lifelong Sunderland football fan, and the business is a sponsor of the Club as well as several junior football teams. John is committed to maintaining his involvement with the local community.
Sam Kershaw, CEO of Funeral Partners, said: "John G Hogg is the eighth business to join us in 2018 as we deliver on our aim of growing Funeral Partners, and firmly establishing ourselves as the UK's third largest group of quality funeral homes.
"We are committed to investing in and supporting respected businesses while maintaining their heritage and traditions of service to their communities."
Any Funeral Directors considering selling their businesses should contact Sam Kershaw on 07834 531822, email: sam.kershaw@funeralpartners.co.uk