Richard Marsh - Our Story
Background
Richard Marsh founded Burnham Funeral Services in 1991 to give his hometown a family-run funeral directors.
He said: "I decided it was the perfect time to offer greater choice to families. With industry experience behind me, I made an offer for a premises to start my own business."
Burnham Funeral Services quickly gained loyal customers by getting involved with the community, helped by Richard's established reputation. Today, this includes sponsoring sports clubs and other charitable organisations.
"The assurances Funeral Partners gave me on investments, the team and the running of the business during our discussions have been fulfilled." – Richard Mash
Considerations
Richard moved to Southampton for a change of lifestyle, continuing to commute to Burnham. However, management pressures started setting in.
He said: "I wanted the flexibility to still be involved but focus on what I love, which is serving families, without the day-to-day running."
Richard also wanted to secure the future for his daughter Danielle and sister Michelle working in the business along with a fantastic team, and was reassured by Funeral Partners' operational model.
He said: "Funeral Partners come across as very family orientated. In fact, upon meeting CEO Sam Kershaw he said 'Welcome to the family'."
Burnham Funeral Services consists of two branches: Burnham Funeral Directors on Oxford Street, Burnham-On-Sea, and Richard Marsh Funeral Services on 98 Church St, Highbridge.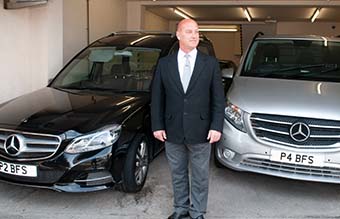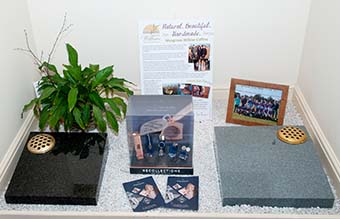 The Logistics
Richard was impressed by how Funeral Partners handled the acquisition as the coronavirus outbreak took hold in early 2020. He was able to attend regular conference calls to stay briefed and complete his due diligence.
He said: "They are excellent and always at the end of the phone. We were given daily updates, detailed guidance and information posters for our team and clients. We felt and continue to feel supported all the way through.
"Funeral Partners also provided web cameras for the team so we could offer video call arrangements for our families if they were unable to come into the branch due to social distancing or shielding. This was very new for us but also welcomed, so that emotional and difficult conversations with families could still feel intimate.
"When the Funeral Partners team could visit again when lockdown restrictions lifted in the summer, everyone was ready to go to the next level and take on board some of the new ways of working."
Moving Forward
Richard came across occasional questions from local residents about the future of Burnham Funeral Services, so he spoke frankly with key community contacts and suppliers who have supported his business over the years. This included ministers, nursing staff, doctors and local families served by Burnham Funeral Services.
Richard said: "I reassured them I would be staying on in the business to continue to support the teams and our work in the community, and that Funeral Partners weren't looking to make massive changes. In fact, they respect our core values and want the business to continue to flourish as it has over the years."
This extended to the Burnham Funeral Services staff team, some of whom were informed far in advance of the acquisition period to ease any concerns.
Richard said: "There were understandably some uncertainties, but we all work in close proximity and have always looked after and trusted each other. Being open and honest helped everyone prepare for some positive changes before the integration journey started."
The Result
Richard sees the business' family values being preserved with Funeral Partners and enjoys working with them as a consultant for Burnham Funeral Services.
Funeral Partners has invested in marketing activities which have never been done before at Burnham Funeral Services, such as pay-per-click advertising and promoting stories from local news websites. This also included creating a new branded website design with innovative functionality, such as an online quote builder to help families understand funeral costs from the comfort of their home, as well as a live chat facility where clients can access a representative at any time of the day or night.
Richard is particularly impressed by the investments Funeral Partners has made into renovating the funeral home, including a new mortuary, refreshed signage, external paintwork and a back-of-house area, as Richard was always keen to create the best working environment for his team and the families they serve.
He said: "The public have responded in a positive manner and we hear many comments and compliments regarding the new look. The extended and refurbished mortuary and new kitchen facility in particular create a better working environment for our staff.
"The assurances Funeral Partners gave me on investments, the team and the running of the business during our discussions have been fulfilled, and the future of Burnham Funeral Services is secure. Everything is business as usual and even better for the brand going forwards as part of the Funeral Partners family, and I am very positive about our future."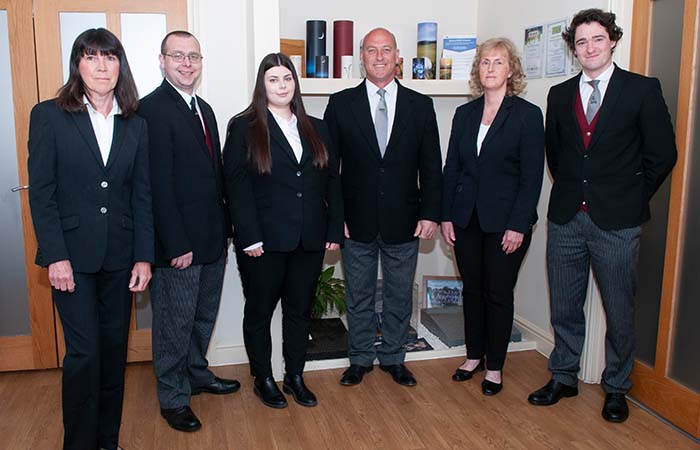 Interested in becoming a Funeral Partner?
Call either Sam Kershaw (Chief Executive Officer) on
07834 531 822
or Steve Wilkinson (Mergers & Acquisitions Director) on
07528 970 531