Background
The company of Walker & Morrell was started when John Morrell established John Morrell Funeral Directors in 2002. Lynne Walker, a former colleague of John's, joined as business partner a year later and they moved forward together, renaming the business Walker and Morrell.
Whilst neither Lynne nor John have come from family's of funeral directors, both have had long and successful careers in the industry, John working for Co-op funeral services for 30 years, and Lynne for 17 years.
Their original premises were in Washington and building upon their growing reputation they opened a second premises in Gateshead six months later, followed by a third in Houghton-le-Spring in July 2014
The name of Walker & Morrell quickly became synonymous with a caring, personal, bespoke service that was really highly-valued in their local communities in the Tyne and Wear area.
"Accepting to move forward with Funeral Partners was the best decision we could have made and has totally lived up to our expectations. We can rest assured that they will look after our much-loved business, and that makes us very happy indeed" – Lynne Walker.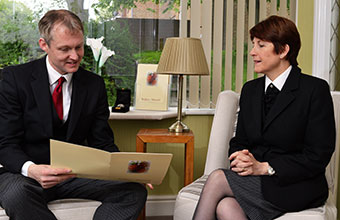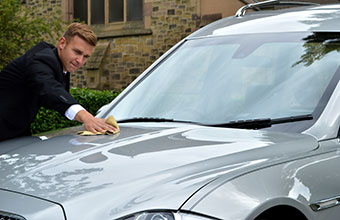 Considerations
Lynne and John had started the business when they were aged 44 and 51 respectively, and after 16 happy and successful years they realised they couldn't continue at such a pace indefinitely! In addition, both Lynne and John have sons working in the business along with an additional eight children between the two of them and it was time to start thinking about their future too. It was impractical for them to believe that all of their children would want to be a part of the business so whilst it was a huge decision, both were agreed that it was time to start considering selling the business to a third party. Their main consideration, was not worrying about how much the business might be worth, but rather how to ensure that the company that they had lovingly built up would continue to be run in the same caring and professional way. As mentioned previously, both Lynne and John had left Co-op funeral services as they wanted to give bereaved families a more personal, bespoke service – something which they became very successful at. Their primary concern was that whoever bought the business would continue to serve the staff and community in the same way that they had done and wouldn't change the nature of it into something 'faceless' and corporate. As a result they met with three companies who were keen to be involved. Dignity and Co-op were never in the running due to their more corporate outlook. The decision was made when Lynne and John met Philip Greenfield from Funeral Partners and were immediately impressed with how he envisaged Walker & Morrell in the future – continuing to make bereaved families the priority, looking after their staff, maintaining a sensible pricing structure and keeping the high standards they worked so hard for.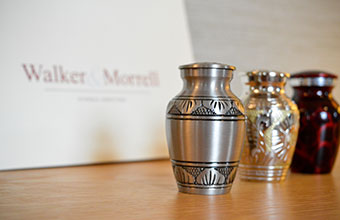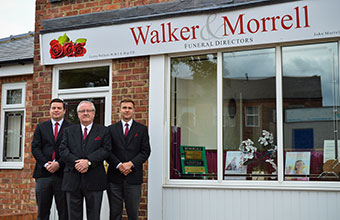 The Logistics
Once the decision was made, the buy-out process took 10 months, and the integration period did prove to be a little difficult. This wasn't due to any fault of Funeral Partners but rather the fact that the sale was completed at an extremely busy time of year for the company (early January 2018) Funeral Partners understood the situation entirely and provided excellent help to support and make that period easier. In fact, both Lynne and John would go as far as to say that not only were there were no hiccups, the entire process ran more smoothly than they had anticipated would be possible. Keeping the staff informed of the changes was important to Lynne and John, and they were initially upset thinking that the working environment would change for the staff, however, it didn't take long for them to realise that Funeral Partners really look after their employees and are all now completely settled and at ease with the change. The community has been largely unaware that anything is different. They see all the same staff working in the business and are still receiving the excellent funeral service they have come to expect negating any need for concern.
Moving Forward
Staff are delighted that they have secure jobs with great promotion opportunities, and the Washington branch is already having an extension which will provide even better facilities for the staff and families. From Lynne's point of view, one of the key benefits has been that she can enjoy more of a work-life balance and she now works three days a week, without having to worry about the future, or the integrity, of the business as she knows it is in safe hands.
The Result
There have been no changes in staff who continue to work with the same enthusiasm to uphold the good name of Walker & Morrell in the community. By helping out during the integration period and not enforcing any sudden or unwanted changes, Funeral Partners have proved they have the funeral homes' best interests at heart. This has meant that there has been no ill-will from any quarters since the buy-out took place and both staff and the community view Walker & Morrell as highly as they always have.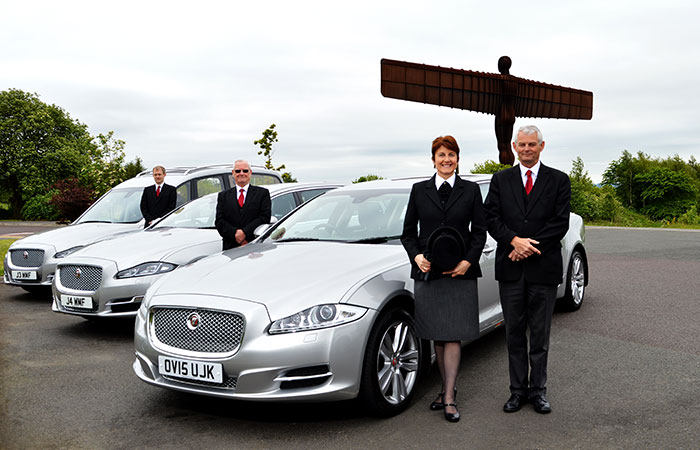 Interested in becoming a Funeral Partner?
Call either Sam Kershaw (Chief Executive Officer) on
07834 531 822
or Steve Wilkinson (Mergers & Acquisitions Director) on
07528 970 531