Background
John Clark Funeral Service started in 2001 to serve the North Lanarkshire community and its surrounding areas with an ethos of personal, professional and tailored service. 
The business faced challenges in keeping up with overwhelming demand and soon outgrew its small premises, seeing Founder John Clark commit large amounts of personal funds to a bigger fleet and facilities.
John's wife Ellen and sons Kevin and John Jr joined the business to lend a hand with the rapid growth. Kevin went on to earn an NAFD Diploma and join on a full-time basis along with John Jr, who are both now Business Principals.
The family-run business has strong community connections and sponsored a
number of sporting activities in the North Lanarkshire community over the years, and also supports local churches.
"It really is business as usual with the backing of an invaluable partner. Everyone in our team is on board with the move and we've even seen families return to us since we joined the network." – Kevin Clark
Considerations
John wanted his sons to take the family business forward as he neared retirement. However, he also didn't want their work-life balance to suffer as demand from local families continued to increase.
He said: "It got to the point where we needed the support of a network to keep growing yet maintain a healthy work-life balance."
John and his sons became intrigued by Funeral Partners expansion into Scotland so spoke with Tara Cameron, Regional Development Director, and Steve Wilkinson, Mergers & Acquisitions Director, about their ambitions and concerns.
John Jr said: "Funeral Partners' goals were very similar to ours. Both sides of the table wanted the continuation of a family-run business and they seemed really down to earth, which put us at ease."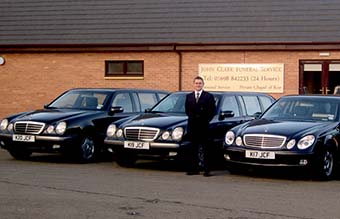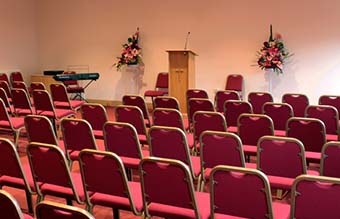 The Logistics
Restrictions imposed by the coronavirus pandemic meant Funeral Partners wasn't able to visit John Clark Funeral Service as much as it would have liked to during the joining process. However, the challenge served to highlight the stellar communication and cooperation between the two parties.
Kevin said: "Although the process was more labour intensive than usual, with only myself, my dad and my brother being able to handle auditing and due diligence, communication was excellent all the way through.
"The Funeral Partners team were always on hand throughout the process to offer their support, guidance and providing updates"
Moving Forward
John Clark Funeral Service became the fifth Scottish brand to join Funeral Partners
in March 2021 and immediately received investments from the network for a new
removal vehicle, staff room, garage and new computers. But more importantly, Kevin and John Jr received the support they needed to continue their father's legacy.
John Jr said: "Knowing someone's always got your back is a great feeling, especially
amidst changes to the industry such as new regulations by the Competitions & Markets Authority (CMA).
"Tara, Paula, David and the rest of the team we work with at Funeral Partners are excellent and always at the end of a phone to help with something you're not sure on."
The Result
Over the last eight months, Kevin and John Jr have seen John Clark Funeral Service fully align with the Funeral Partners family and its ethos of preserving what makes funeral homes great in the first place.
Kevin said: "It really is business as usual with the backing of an invaluable partner. Everyone in our team is on board with the move and we've even seen families return to us since we joined the network."
The two brothers look forward to continuing their father's legacy while being able to meet the high local demand with the backing of Funeral Partners.
John Jr concluded: "We don't want to be the biggest funeral home ever, just the best at what we do, and I don't think there's anything that can stop us."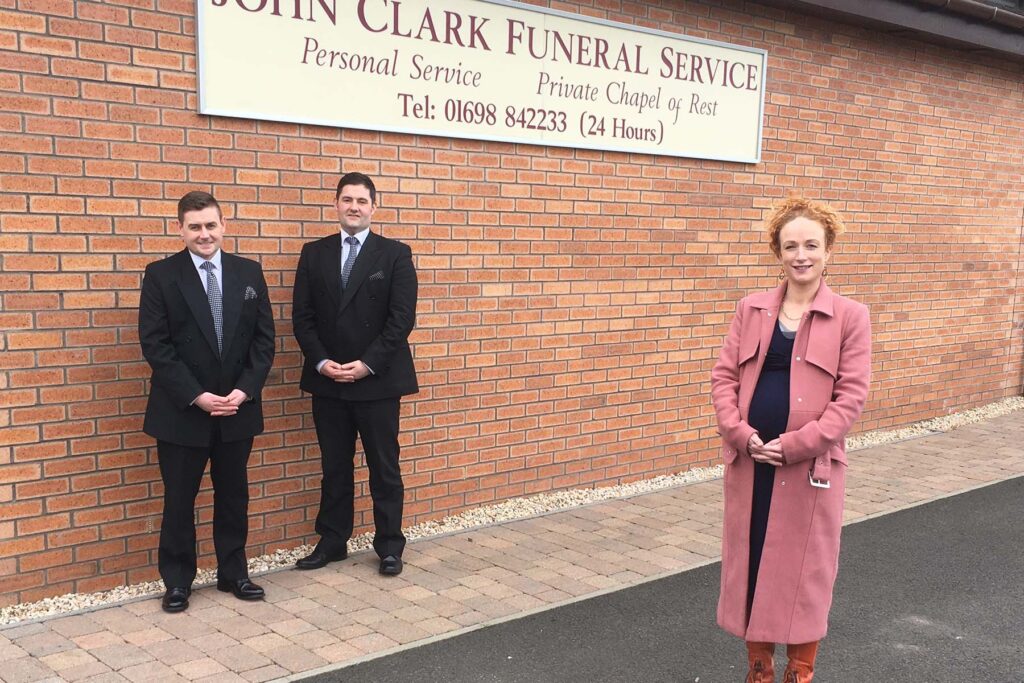 Interested in becoming a Funeral Partner?
Call either Sam Kershaw (Chief Executive Officer) on
07834 531 822
or Steve Wilkinson (Mergers & Acquisitions Director) on
07528 970 531