Funeral Director, Frank Coates, of Heywood based Kavanagh & Coates Funeral Services was interviewed recently by the Manchester Evening News.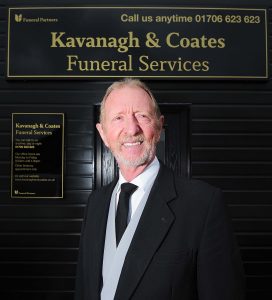 In an engaging and very readable article Frank talks about his career transition from being a police officer for 30 years to 'accidentally' joining the funeral industry.
During his fifteen years in the business, Frank has seen just about every kind of circumstance of death and funeral request. He often leans on his experience in the police force to take the right tone with bereaved families. As he says "It's a unique profession. You can't help a family if you're emotionally affected."
You can read the full article here.