Keen sportsman Jamie Groves tackled his first marathon in April to raise funds for bereaved families.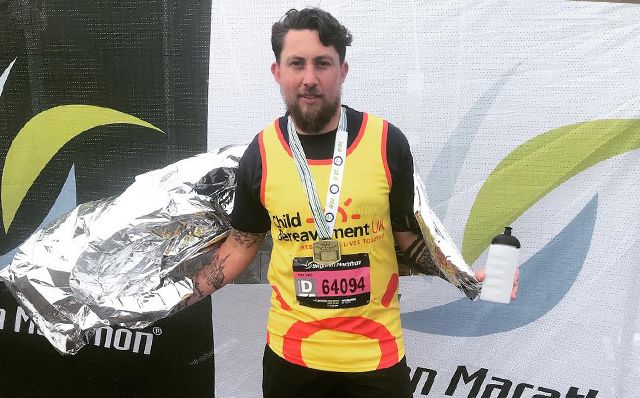 Jamie, who is Acting Regional Development Director for Greater London – South, has raised more than £1,500 for the charity Child Bereavement UK – almost three times his original target.
Jamie completed the 26.2-mile Brighton Marathon in 5 hours 52 minutes and found the going tough. "My training should have been a whole lot better than it was! After mile 15 I did begin to struggle as I picked up a few injuries, but I wasn't going to give up," he said.
Jamie explained why he chose to support Child Bereavement UK: "When I was a young teenager, I lost a cousin who was still a child. Losing a loved one is one of the hardest things anyone has to go through.
"Seeing bereaved families on a daily basis, I have witnessed on many occasions their stress and uncertainty. Completing a marathon is nothing compared with what someone goes through when they lose someone close to them."
As a former semi-professional footballer who now plays at amateur level, Jamie runs as part of his training and had tackled shorter distances and ten-mile runs. Jamie added: "I had always wanted to take part in a marathon and chose my home town as I am familiar with the route! I'm grateful to all the people who supported me."