A café with a difference has been launched by the caring team at Wm. Dodgson & Son Funeral Services in Leeds.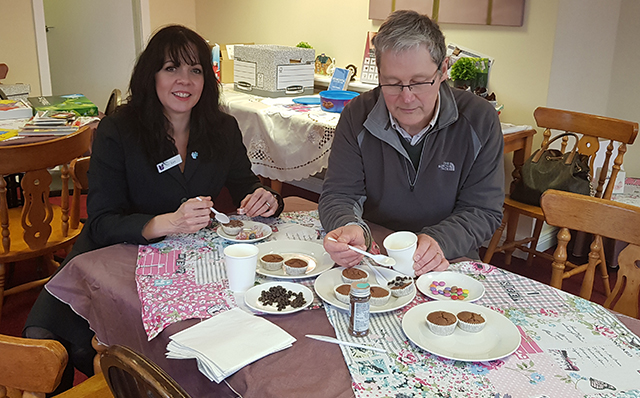 Down Memory Lane Café runs once a month to support those living with dementia and their families, with residents from local nursing homes also invited for a cuppa and cake.
The initiative was launched after the staff from Wm. Dodgson and neighbouring G H Dovener & Son Funeral Services were trained as Dementia Friends, an Alzheimer's Society initiative to raise awareness and understanding of the condition.
Wendy Ambler, Area Development Manager, who has previously raised thousands of pounds for the Alzheimer's Society through her annual duck race and participating in charity walks, explained: "My mum has Alzheimer's, it's a cruel and vicious illness that literally strips the person of everything.
"My mum has struggled with day to day tasks and is now cared for in a nursing home to help my dad to cope. She struggles with strangers and they don't always understand how to talk to her. I wanted my branches to be a haven for anyone that needs a friendly place that they know they will be safe."
Diary manager Charlotte Ambler (no relation to Wendy) lost her mum at 64 to early onset dementia. Having been diagnosed at 55, her mother's condition declined quite slowly. Charlotte explained: "Her partner found it quite isolating and joined a support group. It helped them both to go out and socialise.
"It's lonely as a carer and it's important to have somewhere you can go and talk to people going through the same thing."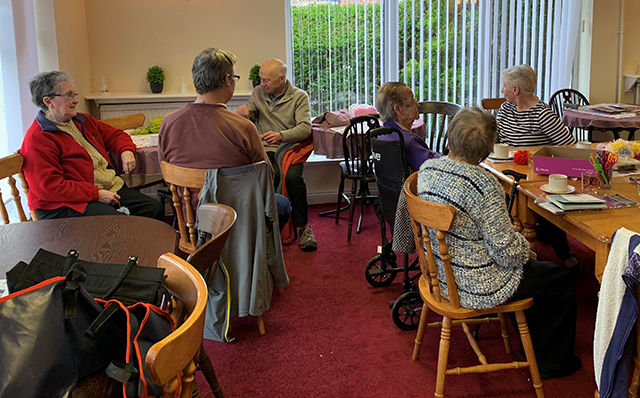 The café was introduced to offer this support to those with the condition and their carers. On the first Wednesday of each month, the team converts the catering and training room at Lupton Avenue, Harehills, to a tearoom, run by Funeral Arranger Helen Phelan and supported by Tim Ward from St Chad's Church. Helen bakes a batch of cakes and provides games and activities designed to stimulate positive memories.
Helen, who is a qualified carer, said: "People are getting to know about us and our April café was the busiest yet, with a group coming from Meadowbrook Manor care home. We had a great time making pom poms – the residents took home an Easter wreath made of colourful pom poms to hang up in the home."
Helen said that, while she lays on a different activity each month, visitors are welcome to come in just for a cuppa and a chat. The next café takes place on Wednesday 1 May, while the 5 June event will tie in with the Alzheimer's Society's Cupcake Day. Helen is planning a big bake and guests will be able to decorate their own cupcakes.
Both Wm Dodgson and G H Dovener Funeral Services have been serving the communities of Leeds for many years. To find out more about the funeral homes' work in the community
To become a Dementia Friend visit www.dementiafriends.org.uk.