Family funeral business L C Hill and Son Funeral Directors, which has served the communities of Mere and the surrounding Wiltshire districts for over 65 years, has announced plans for its refurbishment and development.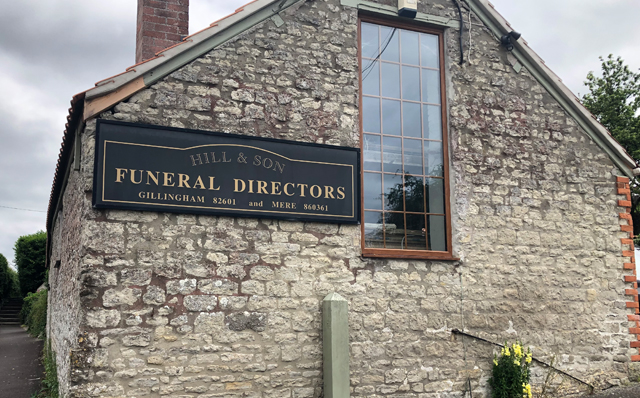 The business has opened a new chapter in its history by teaming up with Funeral Partners, a leading UK network of funeral directors with a strong presence in the South and south West of England.
Founded in 1952 by Leonard Charles Hill, the business is currently run by his son Ray Hill and his wife Val. Ray started working with his father before he left school and has served the local community 24 hours a day for over 60 years. He has lived in the area all of his life and served on Mere Town Council for over 40 years.
Ray said: "We've never seen it as a job, it's more of a vocation, being involved with helping people, looking after them and being available 24 hours a day."
Ray and Val plan to retire but will remain associated with the business supporting the community they have served for so many years. Funeral Partners is investing in refurbishing the funeral home and chapel of rest.
Funeral Partners' Regional Development Director Peter Dearing said: "Ray and Val are well known and respected throughout the community in Mere and we are delighted to welcome them to the Funeral Partners family.
"The business will establish close links with our funeral home F Curtis & Son Funeral Directors of Warminster whose Funeral Director Damian Eyres will also work with L C Hill and Son."
For more information about L C Hill and Son, visit http://www.lchillandsonfuneraldirectors.co.uk/
Any Funeral Directors considering selling their businesses should contact Chief Executive Officer Sam Kershaw on 07834 531822 or email: sam.kershaw@funeralpartners.co.uk