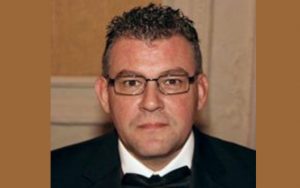 Life editor Lynne Parker asks Richard Van Nes, Head of Quality, Standards and Compliance about Project Balmoral and FMS
From the North to the South – I am sure each one of us heard Richard Van Nes's sigh of relief at the recent successful upgrade of 'Project Balmoral' to FMS. I wanted to know more about 'Project Balmoral', the reasons for its introduction and why was it deemed necessary – so who better to ask than the man himself!
Lynne: What is the aim of your new role?
Richard: The aim is to ensure all areas of the business are complying with company procedures and providing services of the highest standard possible.
Lynne: How will the new role assist with developing Funeral Partners?
Richard: It will guarantee each of our clients encounters best practice, as specific areas within the funeral profession are carefully monitored i.e premises, administration, vehicles, presentation of the deceased and embalming. By conducting all checks this will reduce the risk to the business of noncompliance – getting it wrong could result in catastrophic consequences!
Lynne: Why was this role created?
Richard: The role was created because the business needed a better mechanism to measure standard of service and compliancy of policy and procedures.
Lynne: What does your typical working week involve?
Richard: One week is very different to another but during various branch visits my duty is to conduct a full audit which gives premises-related evaluations, looking at compliance to company policy, FMS system, cash handling, credit control. There is a significant emphasis on compliance for our identification procedure, care and control of storage of ashes, presentation of deceased in a coffin and in the chapel of rest. Administration areas are checked for correct completion i.e form filling, letters and FMS.
Lynne: Have you been involved with any recent acquisitions?
Richard: All new acquisitions are fully audited in their first week in order to ensure standards are brought in line with Funeral Partners' expectations.
Lynne: What is your ultimate goal with your new role?
Richard: My ultimate goal is to get the company at a point that every branch operates to the highest possible standard in the industry, making Funeral Partners the first choice for clients and therefore in line with our Employee Charter and company aims and objectives