Background
It was a chance meeting between Albert (Bert) Firmager and Michael Owen in 2000 that led to the creation of 'Firmager', an independent funeral directors that serves New Romney and surrounding areas.
Both Bert and Michael had extensive experience, albeit in different areas of the funeral industry, with Bert having served the Romney Marsh community as a funeral director and Michael having worked in management for corporate funeral businesses, ultimately as an acquisitions manager.
Firmager quickly gained an excellent reputation for their quality of care and their mantra of 'Families come first' was evident in all they did.
Sadly, in 2009 both Bert and Michael passed away and Michael's wife, Wendy, took control of the day to day running of the business. Along with the experience she gained from Michael, Wendy's previous role was in the care sector and so she was able to continue to take care of the deceased as she had cared for the living, with the utmost respect.
At the time that Wendy took over the opportunity to sell to a corporate funeral company arose, but she decided that although she needed to learn a variety of new skills to enable her to run the business, she believed that the Firmager name could continue to play an important role in the community which it served.
"The journey for Firmager continues with Funeral Partners, and it's a journey that we want to take. It is one in which the Firmager name and service has not been compromised but rather, continues to grow. I couldn't be happier with the decision I took." – Wendy Alder
Considerations
By 2018, nine years after Wendy had taken over, a number of offers to buy the company had been made and after much deliberation, Wendy was keen to enter into discussions with Funeral Partners as their reputation sat comfortably within Firmager's own ethos. The shareholders were adamant that they would only sell to a company that they believed would continue to care about the community, and continue to service the community positively – investing not only in the business but also maintaining the support of charities and local businesses.
The business had been founded by Michael and Bert due to the desire to create an independent funeral directors, and it was of the utmost importance to Wendy and the shareholders that that independent feel wouldn't be diminished by corporate branding.
Wendy met with someone at Funeral Partners who had been through a similar sale and was able to discuss any worries and concerns that she had with them. She needed to be sure that the core staff, who had worked so hard to build up the company's reputation, would all be safe in their positions and no jobs would be compromised.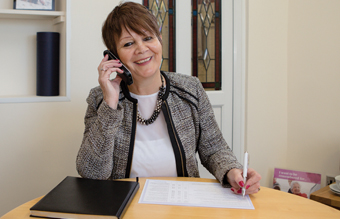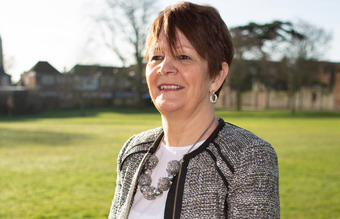 The Logistics
Funeral Partners alleviated Wendy's concerns regarding both corporate branding and staff positions, and discussions continued in the knowledge that the best interests of both Firmager and the community were being put first.
Clarity about what would happen after the sale was crucial, and due diligence took just under a year and this proved to be quite an intense period with many questions being asked, sometimes repeatedly, and this was perhaps the only slightly frustrating part of the process.
The core staff were told about the sale and the reasons behind it a few months before it was completed. Alongside Wendy they had been through a great deal and always remained loyal to Firmager so Wendy wanted to repay them by being upfront and treating them with the trust and respect they deserved.
Moving Forward
Having learned from previous sales, Funeral Partners assured Wendy that post-sale changes would happen at a rate that suited Firmager and would not be rushed. Fears from rumours were quickly allayed by Wendy's mentor and Funeral Partners were true to their word. Whilst, for legal reasons, paperwork needed to be changed immediately, other changes were set at a pace guided by staff. This has ensured that the staff have absorbed and embraced the changes as they have felt included, and consequently they are very keen to move forward and see what Funeral Partners has to offer.
Along with the staff, Wendy also wanted the community to be comfortable with the change in shareholders, so they talked to local people and assured them that nothing would change in the quality of care, and the day-to-day running of the business would continue with the same familiar, friendly faces.
Funeral Partners have recently delivered a mail drop in the local area regarding pre-paid funeral plans accompanied by photos of Wendy and the staff, further assuring the community that they are all still working together and offering the same high level of personal service.
The Result
All staff have not only remained with the company, but are excited by the new opportunities for development and training they have been presented with.
Wendy is delighted that Funeral Partners area and regional teams have been very supportive, making any changes in a relaxed and friendly manner, often going out of their way to ensure everyone is happy and confident in their understanding of the systems.
Funeral Partners have also already invested in the property and continue to ask Wendy and her team for their views. The valuing of staff views and opinions cannot be overestimated.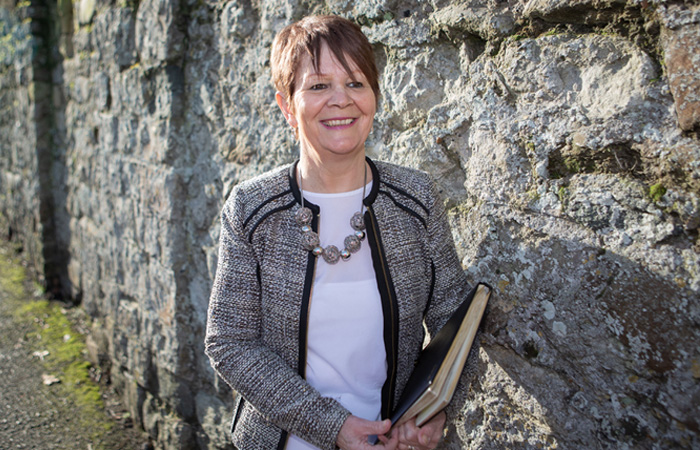 Interested in becoming a Funeral Partner?
Call either Sam Kershaw (Chief Executive Officer) on
07834 531 822
or Steve Wilkinson (Mergers & Acquisitions Director) on
07528 970 531