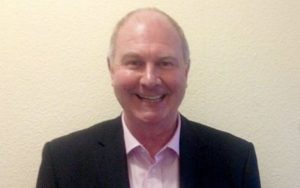 Welcome aboard to Russell Young who has joined us in the role of Property Project Surveyor
Russell is a Chartered Builder, Chartered Environmentalist and a Post Graduate in Project Management. He has a wealth of experience in project and building management in a wide variety of sectors, from the small to very large. He has most recently worked as National Building Services Manager for the logistics arm of the Co-operative Group, overseeing facilities management and the redevelopment of their buildings network.
Other roles include Design Services Group Manager for The University of Manchester, Estates Directorate and Regional Building Manager for the National Trust's North West Region. Russell is a regional committee member for the Chartered Institute of Building.
Russell will spend the majority of his time out in the field planning and managing the delivery of our refurbishment and maintenance works whilst establishing and developing policies and procedures to standardise our approach to all property related matters.
With his support of sustainable development and long term maintenance, together with his relaxed approach, we are confident Russell will achieve the best out of people by building trust and honesty within the group.