Established 20 years ago by experienced Funeral Director Adam Miles, Miles & Daughters Funeral Directors has grown to operate six funeral homes in Reading, Wokingham. Twyford, Bracknell, Crowthorne and Maidenhead.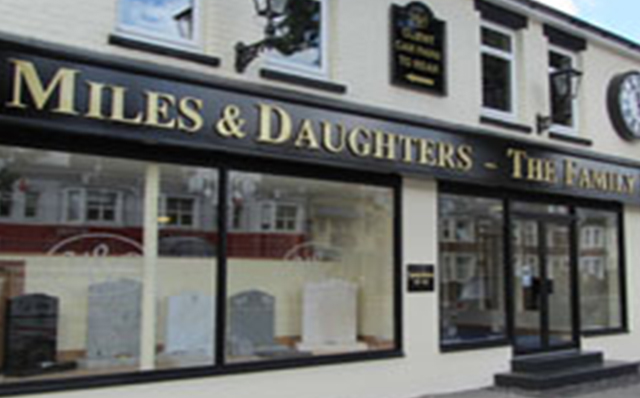 Adam was raised in Wokingham, with his family's businesses serving the town for three generations. He worked in the funeral profession for more than 30 years, before he sadly died in 2018.
The Miles family have chosen Funeral Partners to continue their father's legacy in the community, as Funeral Partners share the same values of personal care, service and professionalism.
Sarah White, who had previously worked in support and caring roles including in a further education college, continues to manage the business. Sarah has achieved qualifications with the National Association of Funeral Directors and is a member of the British Institute of Funeral Directors.
Any Funeral Directors considering selling their businesses should contact Chief Executive Officer Sam Kershaw on 07834 531822 or email: sam.kershaw@funeralpartners.co.uk