Turners Funeral Service, which has funeral homes in Doncaster and Rotherham, brings a wealth of experience to Funeral Partners with its highly qualified family team.
Former owner Clive Kirk began his funeral career in 1995 as a casual bearer before rising to the position of funeral operative. Three years later, he joined Turners under then-owner Ernest Turner.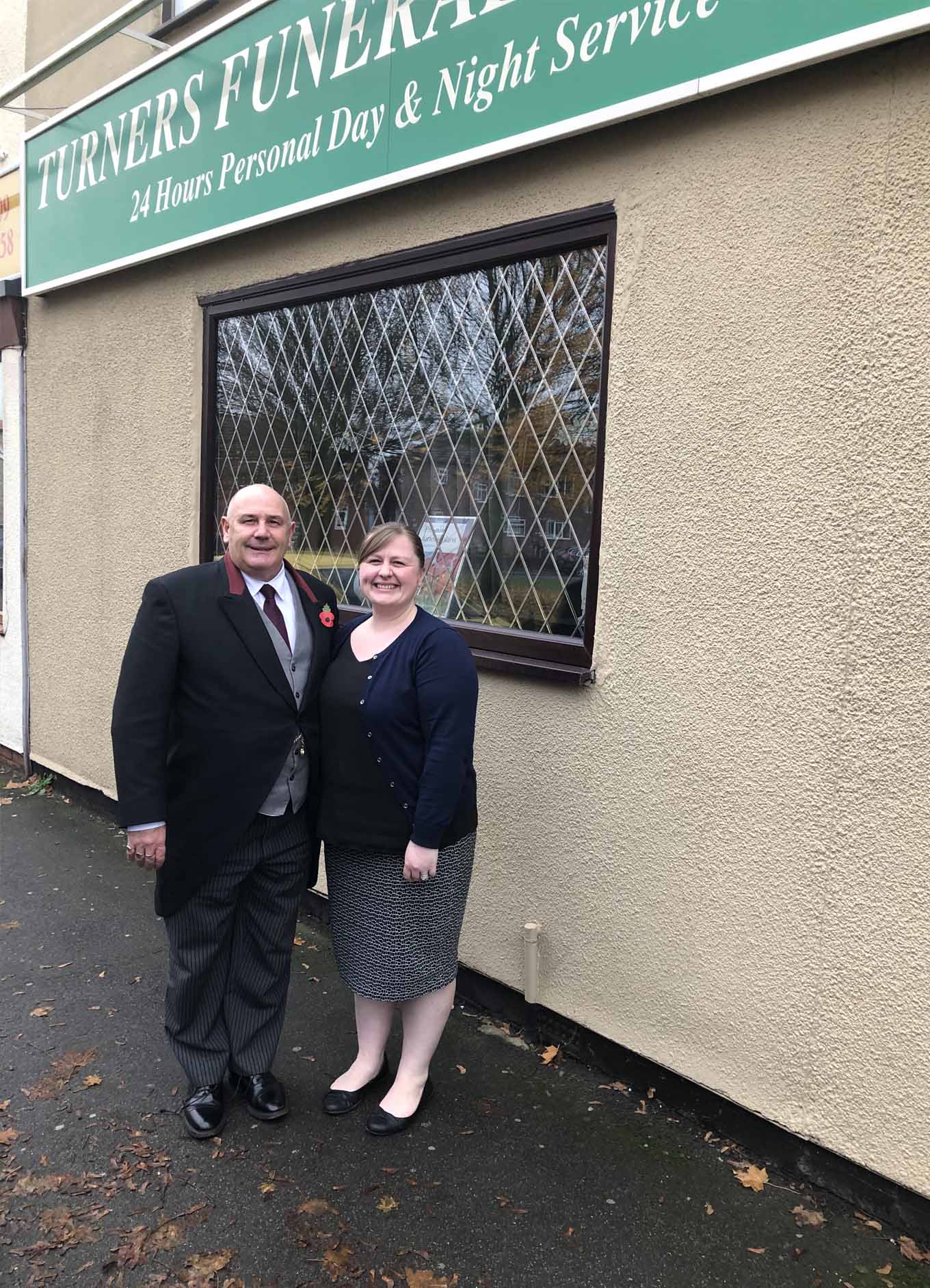 Clive earned his NAFD Diploma in 2000 and wanted to set out on his own with experience under his belt, so he and his wife Lesley agreed to purchase Turners from Ernest the following year.
Lesley took on the role of office administrator and the business went from strength to strength, with their daughter Leanne and nephew Ian later joining after also achieving diplomas in funeral directing.
Clive was keen to continue to gain experience and qualifications in the profession he loves and received his embalming certification from the British Institute of Embalmers in 2006. He also became a member of the British Institute of Funeral Directors and served as their National President in 2011 and 2012, gaining a Fellowship and later becoming a tutor.
Clive looks forward to enjoying retirement with Lesley and continuing to support Turners as a consultant, while Leanne and Ian are staying on in the business in key roles as a manager and funeral director, respectively.
He said: "I spoke with some of my friends who joined Funeral Partners and it was reassuring to hear they listen and let families run the business as usual, which has been our experience so far.
"Funeral Partners has a lot of knowledge about the industry and a great reputation which is very important to me, and I'm keen to see Turners continue to thrive because of it."
Phil Barr, Regional Development Director of Funeral Partners in the North Region, said: "We wholeheartedly welcome Clive and his family to Funeral Partners. Their experience and quality of service shows in the success of Turners and its two funeral homes in Conisbrough and Bramley. We look forward to helping the business continue to grow."
Any Funeral Directors considering selling their businesses should contact Chief Executive Officer Sam Kershaw on 07834 531822 or email: sam.kershaw@funeralpartners.co.uk